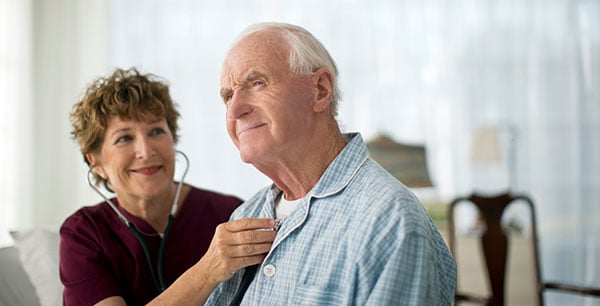 Arjo works to drive improved outcomes for Veterans with reduced mobility and age-related health challenges. We are proud that Arjo solutions help ensure the safety, comfort and dignity for men and women who served in the U.S. military.
We're here to serve you
With thousands of Safe Patient Handling lift installations at Veterans Affairs (VA) facilities spanning 35 years, Arjo is honored to be a trusted partner. Our dedicated, experienced team is committed to ensuring that our VA partners have equipment that helps them provide the highest standard of care every day.
Our comprehensive range of safe patient handling, injury prevention and wellness products are designed to ensure a simple, streamlined process that is safe, comfortable and helps drive better outcomes.
Mobility solutions
Ceiling and Floor Lifts
Pressure injury prevention
Therapeutic Surfaces
Wellness solutions
Bathing and Showering
To learn more about how Arjo can help you continue to serve our Veterans, download our brochure. For a free demonstration, please fill out the request form.
To receive your VA Promotion Code(s)* please contact your sales representative, or customer service at 800-323-1245.
*Promotion effective June 17 to September 30, 2019.
*Promotion only applies to VA facilities.